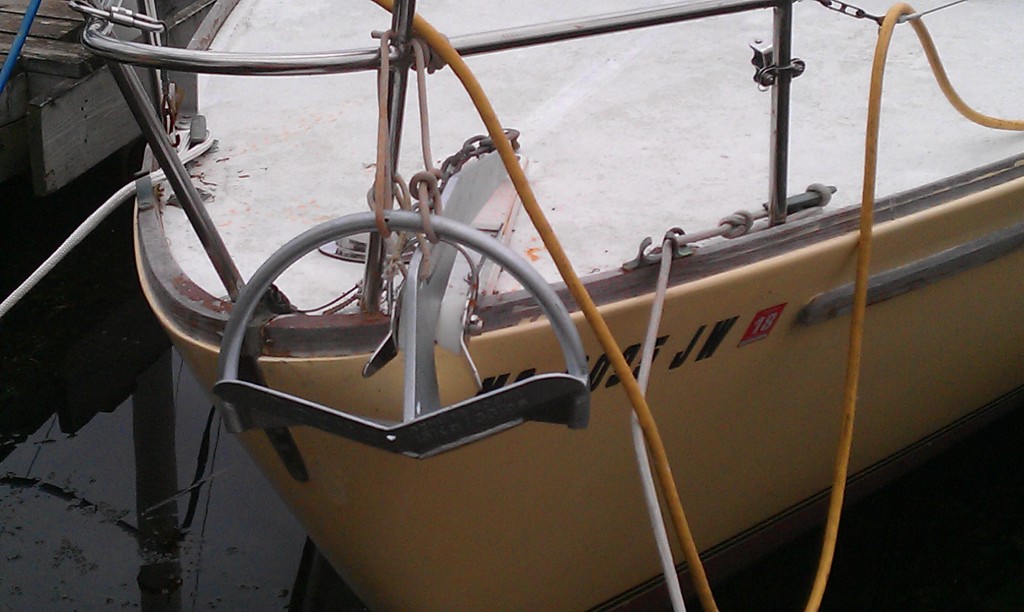 I knew I wanted a larger anchor for my primary and, after doing a considerable amount of research, narrowed it down the the Rocna 15 (kg) which is a hefty 33 pounds.  Designed by a Kiwi sailor, this anchor seems to be a great compromise between performance and price.  I also considered the Manson Supreme but, even with my generous associate discount from WM, it was still an additional "boat unit" over the Rocna.
I put this into position on my new bow roller and custom platform and it fit perfectly with the second-to-last link before the shackle engaging the deck retainer.
While a windlass might be a great addition at some time in the future, I'll have to haul this baby with Murph power when I weigh anchor.  At 33# it really won't be that bad; I'll let the roller do most of the work.  Of course, there is the matter of 37 feet of 5/16 G4 chain attached to it!